THEM VERSUS TUGGS
DRY FOOD (KIBBLE)
Highly processed
As low as 4% meat content
Cheap fillers
2 year shelf life
TUGGS FRESH FOOD
100% fresh ingredients
No sore tummies, bad breath
Tailored perfectly for your pup
Made sustainably with insects
NUTRITION IS NUMBER ONE
Our delicious, tailor-made recipes are backed by independent vets and nutritionists, making Tuggs the healthiest choice for your perfect pooch.
PROTECTING OUR PLANET
Our super secret, protein packed special ingredients are the star of the show – they're lowing your carbon pawprint and protecting our collective home. (Spoiler alert, it's insects!)
MAKING IT EASY FOR YOU
We think it should be easy to feed your dog right. So we deliver pre-portioned dinners that are designed for your dog, straight to your door. Everything your dog needs to thrive at the click of a button.
JOIN THE RUFFOLUTION
We're serving up smiles with the country's first fresh, insect-based food that's tailored specifically for your pooch.
We only use the best meat, vegetables and insects to create our complete, chop-watering meals.
Our independent expert team of vets, nutritionists and doggy dieticians know exactly how to fuel your pup with what they need to flourish.
ORDER NOW
"Tuggs represents a move to a more sustainable environmental footing with the implementation of insect protein in an innovative fresh food diet for dogs."
Katie McCaul, Tuggs Pet Nutritionist
BSc DipNat VN ANutR
"At Mordor Gundogs we have been breeding and training dogs for over 16 years and have been delighted with the results our dogs are seeing whilst eating Tuggs!"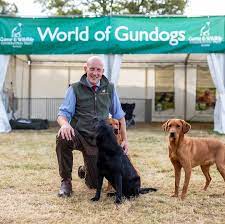 Charlie Thorburn, Mordor Gundogs
"Overall my conclusion is that I can see an upside to feeding Tuggs over both a raw diet and also a dry processed diet."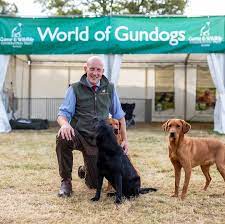 Dr Sheldon Steinmetz BVMS, MRCVS, BS, MAg. PA
HOW DOES IT WORK?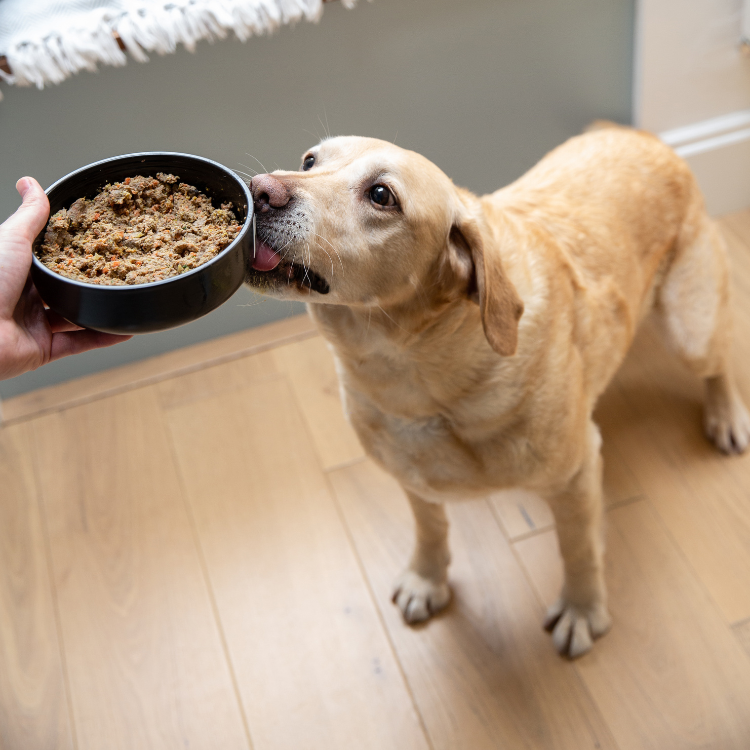 1
RECEIVE YOUR POOCH'S PERSONALISED MEAL PLAN
Our unique algorithim makes sure that your furry friend is getting exactly what they need to thrive. Just tell us a bit about you pal's needs and their meal plan will be ready.
2
CHOOSE YOUR FLEXIBLE SUBSCRIPTION
Choose how often you want your doggy's dinners to be delivered and how much Tuggs they want to eat each day.
3
WE DELIVER TO YOUR DOOR
Delicious, fresh, complete meals delivered straight to your door. It's as simple as that.

(You'll know it's your Tuggs delivery because your dog will be barking at the postman a little more than usual)
OUR SECRET SUPER POWER: INSECTS
Did you know that 20% of all farmed livestock is used for pet food? We think that's barking mad.
So our nosh pairs meat, fish and vegetables with insect protein to lower your carbon pawprint.
That way, we're stuffing our furry friends with what they need and protecting our shared home.
RECIPES RECOMMENDED BY EXPERTS
HOW FRESH IS FRESH
Fresh, human-grade meat.
High protein content, nutritionally balanced and complete for dogs of all ages.
Gently cooked to preserve the nutritional value and ensure there are no 'nasties' (ie salmonella, bacteria etc).
No byproducts, fillers, grains or artificial flavours EVER. Only quality food using the freshest ingredients to prioritise your dog's health.
Pricing example
Johnny's Plan (5KG+)
200 Grams/day
360 Kcal/day
From £1.50 per day
Juno's Plan (15KG+)
475 Grams/day
820 Kcal/day
From £2.50 per day
Olive's Plan (30KG+)
950 Grams/day
1,640 Kcal/day
From £3.50 per day
MONEY BACK GUARANTEE
Tuggs shows an upside over raw!
The big advantage of Tuggs cooked diet over raw is that a raw diet always carries risks of E.coli and salmonella. By gently cooking their meals, Tuggs removes this risk without compromising the nutritional value of the food!
Dr Sheldon Steinmetz BVMS, MRCVS, BS, MAg. PA
My other dog is jealous!
My dog loves the food but the problem now is that my super fussy chihuahua that I didn't buy it for thinks it's delicious so now I have to buy some more for her!
Suzanne H
Very kind customer support
I received a welcome call from the team at Tuggs and was given great advice on how to transition my very fussy poodle. We've tried everything under the sun and she never took to food before we tried Tuggs, but now she loves mealtimes!
Clara B
Finally
Finally! Affordable top quality food my dog has been craving, thank you Tuggs!
Joseph M