DID YOU KNOW? – THE PET FOOD INDUSTRY ACCOUNTS FOR 20% OF ALL LIVESTOCK PRODUCTION.
INSECTS ARE A SUSTAINABLE SOURCE OF PROTEIN
Insects produce protein far more efficiently than farmed animals. Farming insects emits 96% less carbon, uses 95% less land and 94% less water but creates 100% of the protein.
ABOUT OUR INSECTS
Did you know that 20% of all farmed livestock is used for pet food? We think that's barking mad.
So, our nosh pairs meat, fish, vegetables, and black soldier fly to lower your carbon pawprint.
That way, we're stuffing our furry friends with what they need to thrive while protecting our shared home.
INSECTS PROVIDE A WELL BALANCED, NUTRITIONALLY COMPLETE MEAL
Insects are packed with essential amino acids, fats and minerals including iron, calcium and zinc – making insects nutritionally comparable to meat and fish.
INSECTS PROVIDE A WELL BALANCED, NUTRITIONALLY COMPLETE MEAL
"Tuggs represents a move to a more sustainable environmental footing with the implementation of insect protein in an innovative fresh food diet for dogs."
Katie McCaul, Tuggs Pet Nutritionist
BSc DipNat VN ANutR
"At Mordor Gundogs we have been breeding and training dogs for over 16 years and have been delighted with the results our dogs are seeing whilst eating Tuggs!"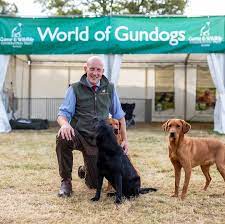 Charlie Thorburn, Mordor Gundogs
"Overall my conclusion is that I can see an upside to feeding Tuggs over both a raw diet and also a dry processed diet."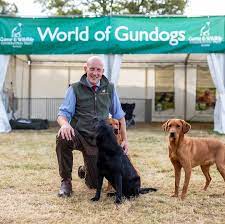 Dr Sheldon Steinmetz BVMS, MRCVS, BS, MAg. PA
INSECTS HAVE BEEN TASTE TESTED BY THOUSANDS OF DOGS (AND THEIR HUMANS)
Insects taste delicious and promote smooth digestion in our furry friends.