OUR SUSTAINABLE CHOICES
WE REDUCE CONSUMPTION
By delivering every 4 to 6 weeks we can reduce the number of deliveries required and therefore minimise the use of delivery materials
REUSE OF MATERIALS
The materials that we have chosen to deliver the product can be reused, recycled or returned to us to be used again
RECYCLABLE PACKAGING
Our boxes are 100% recyclable as well as our ice gel packs. The insulation that we use is made of 100% compostable and biodegradable wool
INSECTS AS A SUSTAINABLE CHOICE
Insects produce protein far more efficiently than farmed animals. Farming insects emits 96% less carbon, uses 95% less land and 94% less water but creates 100% of the protein. That's why we include them in our meals – to reduce our reliance on livestock production. Over time, we hope to incorporate insects more and more into our meals.
OUR REUSE INITIATIVE
In order to deliver our delicious meals as sustainably as possible, we will be launching a reuse initiative to collect the insulation and ice gels that we send with each order. We will then sanitise and reuse these to keep your pup's meals funky fresh when we deliver. If you've had at least 3 deliveries, simply contact us to get an appropriate return label and we will organise with you to collect your materials.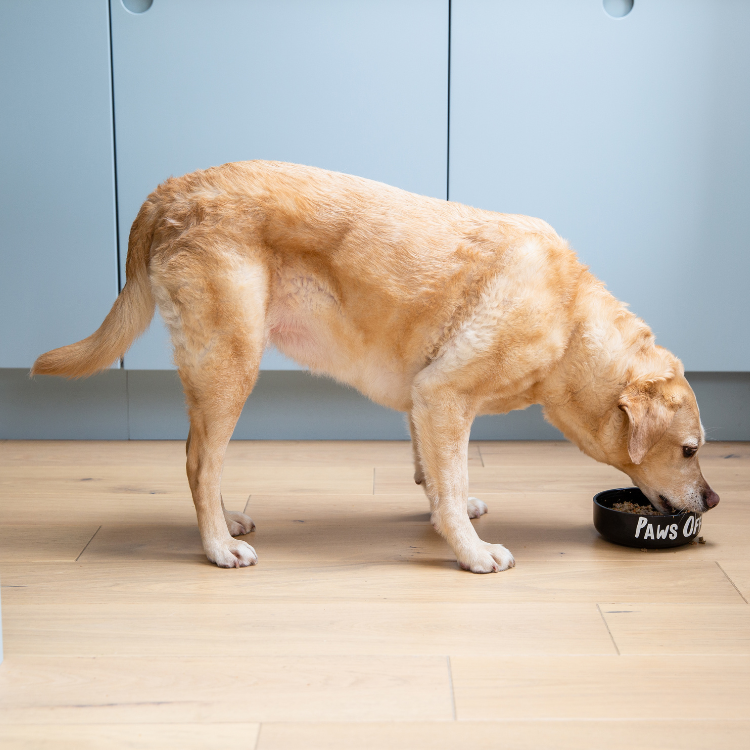 MINIMISING WASTE
Pet food is responsible for 25% of the environmental impacts of meat production. We think that is barking mad. That is why we have crafted our meals to be full of sustainable bugs as well as utilising as many ingredients as we can that are the result of human food surplus – ingredients that are natural, traced and have the same quality and flavour as the ingredients that we consume, but that have been rejected due to small production defects. That way we can fuel your pup with all the goodness it needs to thrive without sacrificing our planet.
STILL HAVE QUESTIONS?
We're on call to serve you and your canine. Email us using the link below or use our live chat feature!